Fun4Two Weekend Program Wk 04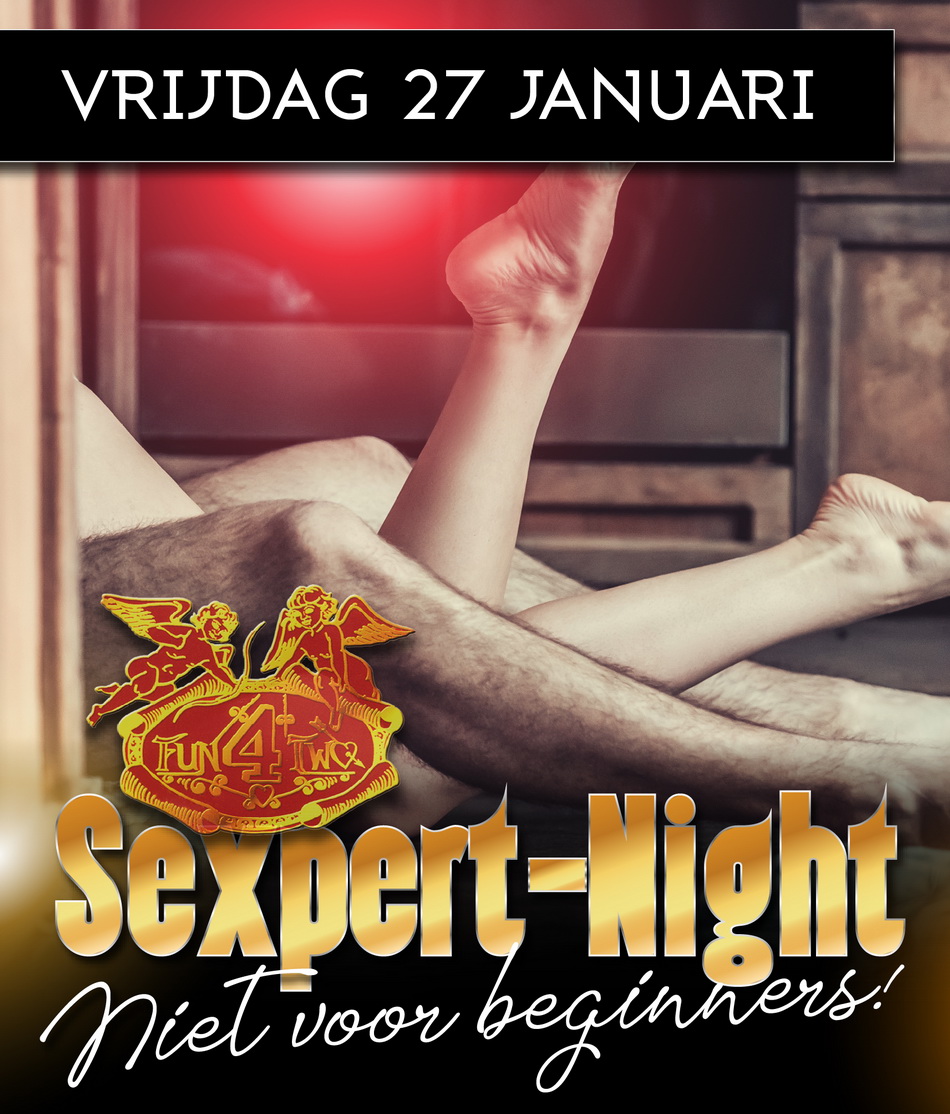 WEEKEND OF JANUARY 27, 28 & 29 '23
A ITALIAN menu in our restaurant!

FRIDAY 27 JANUARY '23 | 21:00 - 03:00
Every last Friday of the month it's... (S)Expert Night!

Sex on the dance floor - Sex on the couches - Sex on the barstool, you do it.
Actually Sex is allowed everywhere except in the restaurant. So fancy the real thing? Sex, sex and more sex??
Are you real "doers" and are you looking forward to the first (S)expert Night of the year? Then a trip to the Fun4Two, to Moordrecht, is necessary for you, because tonight we are organizing another mega horny (S) expert Night!
Because (S)expert Night is an evening for real Swingers and can be turned into an erotic experience, people are immediately dressed in beautiful sexy lingerie. A sexy dress and/or party clothing is nice, but no lingerie, unfortunately this is not allowed. The gentlemen are satisfied with nice boxer shorts with or without a T shirt, and we recommend wearing slippers or shoes. Wearing a shirt is not allowed. In the No. 1 swingers club almost anything is possible.

Having a nice drink at the bar, something to eat, maybe some dancing and then... the DJ starts with the (S) expert music and then everyone is having sex with everyone in no time. Very special, very nice and very horny. Attention, attention, attention... only for doers, not for beginners or out-of-the-tree viewers.
But this evening, as you know, is unparalleled, just like everything else in the Fun4Two! Are you regular visitors? Then ask for a saving card... a free stamp with every visit and then it goes quickly, right?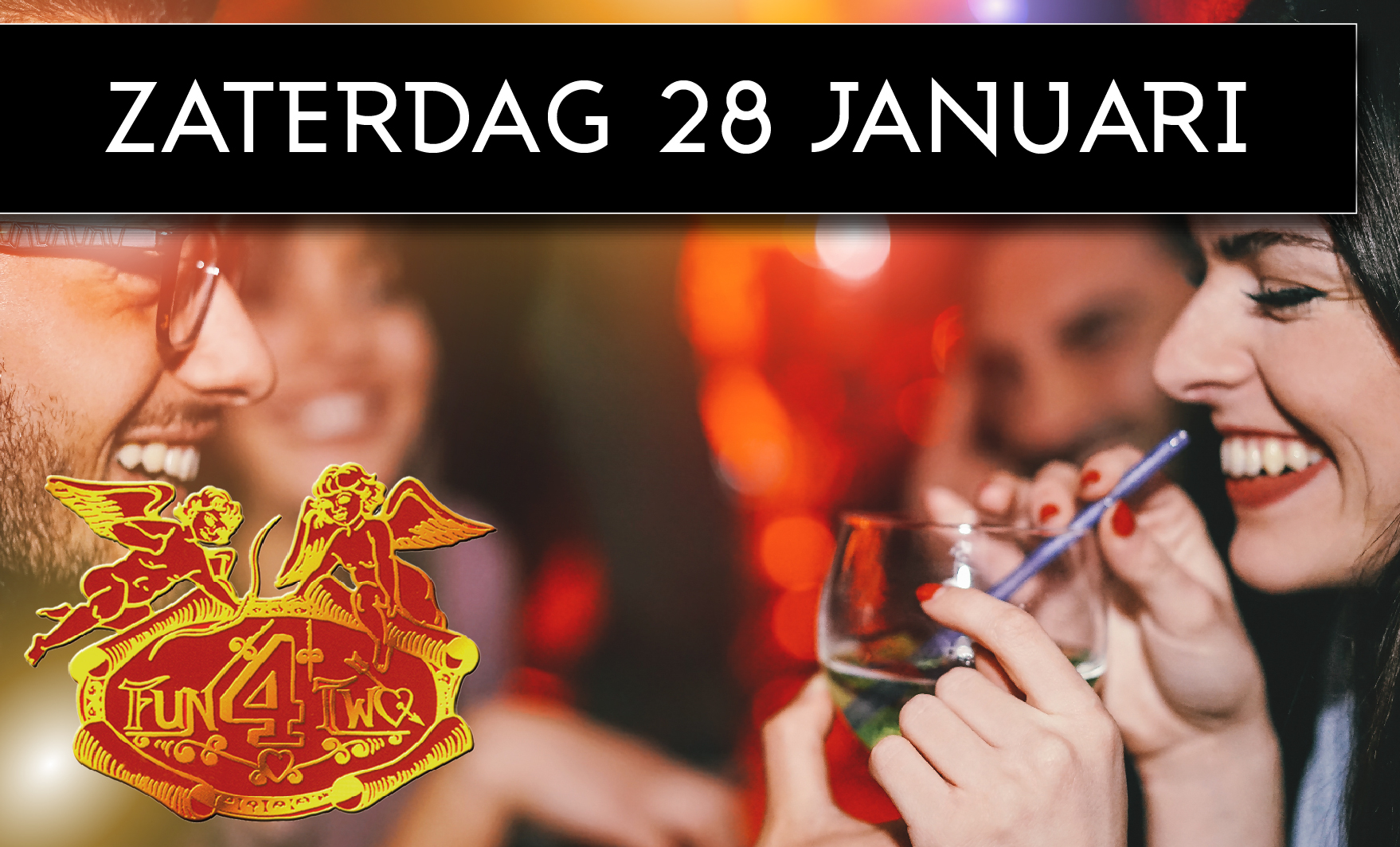 SATURDAY 28 JANUARY '23 | 21:00 - 05:00
The last Saturday of the month, they're back in!
Unbelievable, where did they come from?? The most delicious couples, wonderfully exciting sex bombs to get to know, seduce each other and... fill it in yourself.

In the Fun it just happens. It is generally known that there is an above-average attractive crowd in the Fun on Saturday night that you will not find in any other club.
We do not make any further promotion for this evening, because we (just like you) want this evening to remain a bit special.
GOING OUT IS TOP WITH US.. with enough stamps your entrance is for free !!!
Ask for your saving card! See the promotion conditions on our website.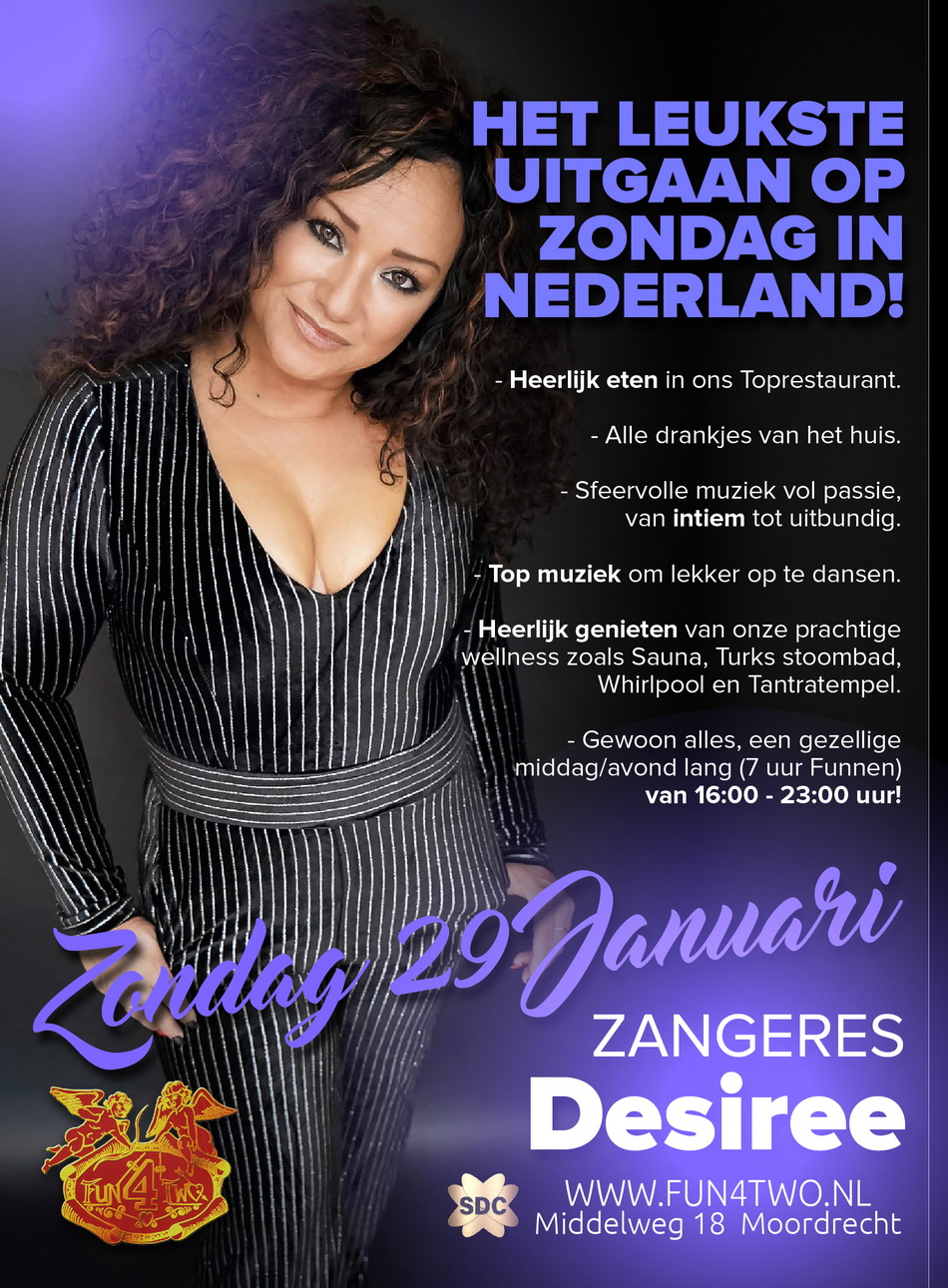 SUNDAY 29 JANUARY '23 SWINGERS SUNDAY | 16:00 - 23:00
Going out on top, All-Inclusive for only € 95 per couple. This last Sunday we have booked our house singer Desiree for you again! What do you think, will the roof come off?
A fantastic evening for couples aged 30 - 75! Because where in the Netherlands can you still experience a fantastic Sunday for only € 95 per couple,

All Inclusive! It's also the last Sunday of the month, so another spectacular performance by our house singer DESIREE who will definitely get you on the dance floor. Enjoying the two of us, with of course delicious food in our restaurant, all the drinks on the house, nice people around you, dancing & dancing, relaxing, or enjoying our wonderful wellness! A tantra massage temple and the many erotic spaces where you can have wonderful sex with your partner or with others. SWINGERS SUNDAY in Fun4Two guarantees a top night out for a price that makes you say uh.
01) Fixed entrance fee of €95 per couple All-inclusive
02) No registration fee of 20 euros for new members
03) A fun swingers evening for like-minded people
04) Dress code lingerie at 19:00
05) 100% sex guarantee in the club
06) Unlimited food in our Top restaurant
07) All the drinks on the house
08) Top music from our DJ
09) Enjoy our beautiful wellness such as Sauna - Turkish bath - Whirlpool Tantra Temple
10) On the last Sunday afternoon / evening of the month you can also enjoy our house singer Desiree.
11) Just everything, all night long (7 hours Funnen) 4:00 PM - 11:00 PM.
*Note! Not valid on public holidays, pool parties & garden parties!

Are you already saving for a free entrance?