Fun4Two Weekend Program of this Week!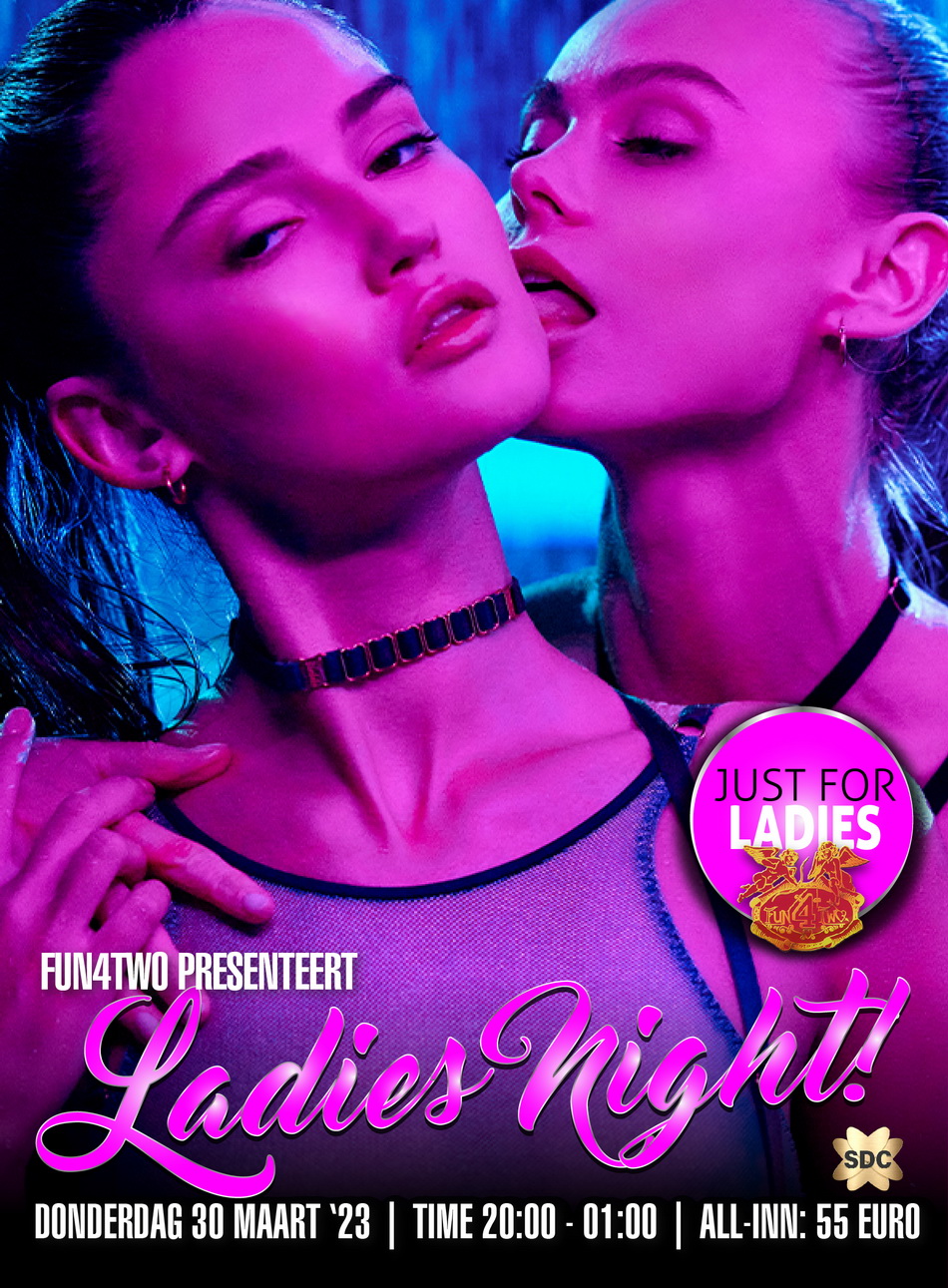 WEEKEND OF 30, 31 MARCH 1 & 2 '23 APRIL
A FRENCH menu in our restaurant!

THURSDAY 30 MARCH '23 | 20:00 - 01:00
Ladies Night Opening Party!!
The one and only in the Netherlands. No men! Only a lot of loveley Ladies!
The first of this year ladies! So we're going to make it a smashing edition.
For only an All-Inclusive price of € 55, - experience a TOP evening for you alone, with good food & drinks, dancing & dancing, sex, enjoying our beautiful wellness and much more.

A club full of lovely ladies, probably all with the same thought "Let's have some Fun!
A Surprise act, hundreds of nice ladies, delicious snacks and drinks and the best music with our Top DJ!

Ladies, you really don't want to miss this!
And for the ladies who come alone? No problem!
Making a fun and/or wonderfully exciting contact is no problem at all at our Ladies Night!

It is also a fact that many ladies have found a nice girlfriend on these busy evenings.
And just as important... there is no more exciting and safer way to go out!

Threshold fear is not necessary and is guaranteed to disappear within 15 minutes.
Sure! So Ladies, put on your best lingerie, the highest heels you can find and enjoy the evening.

DOORS OPEN @ 20:00 - 01:00
ADMISSION ALL- INCLUSIVE € 55,-
DRESS TO IMPRESS

Reservations are not necessary for Ladies Night!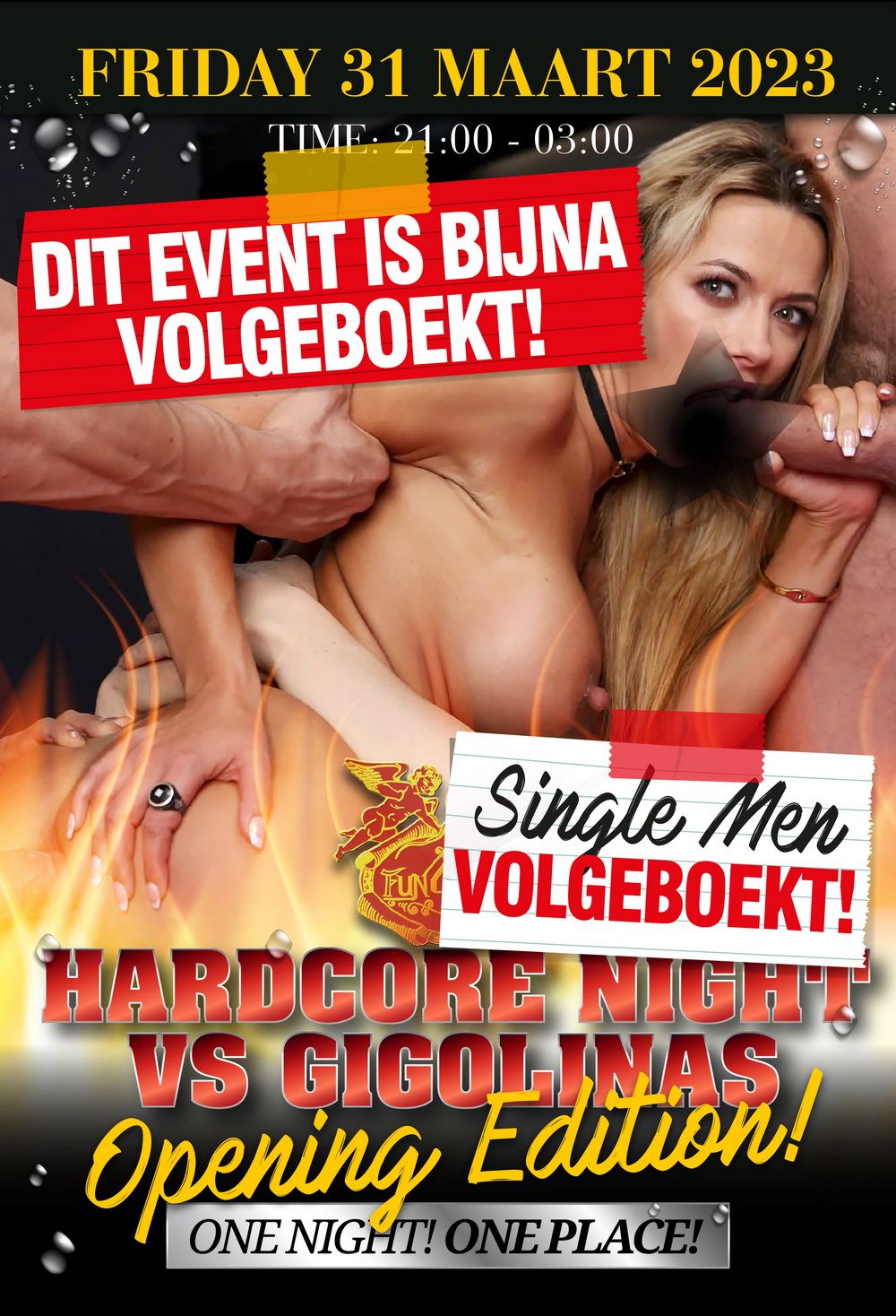 FRIDAY 31 MARCH '23 | 21:00 - 03:00
Every fifth Friday of the month it's... Hardcore Night!
THIS EVENT IS ALMOST FULLY BOOKED!!

HARDCORE NIGHT vs GIGOLINA'S Opening party!!
The most talked about, most wanted and most active Friday night theme in Fun4Two. No doubt you have already heard about it! If you really want to experience porn, this is the night. Nowhere in the Netherlands will you experience such a fantastic evening as in Fun4Two. All editions of Hardcore Night Vs Gigolina's are fully booked ahead of time. The evening that many guests look forward to! And not for nothing! Packed in no time with guests and a max of nice single gentlemen who all experience an evening that they will not soon forget. The action in the entire club, the sparks are flying again. This is a theme night where sex, lots of sex, is guaranteed. The ''Gigolinas'' can be recognized by their nice outfits and golden bows, and believe us, they are going crazy again. New single ladies have also signed up for this theme party, so that's promising. Hardcore Night Vs Gigolina's is organized 4 times a year by Fun4Two. When there are 5 Fridays in the month, the last Friday is now HARDCORE NIGHT !! (S)expert Night then goes to the fourth Friday of the month.

Hardcore Night Vs Gigolina's Exclusive Special Edition is not a suitable evening for couples who do not want only men present. We advise you to visit one of our other themed evenings. We would also like to ask you to read the house rules to avoid misunderstandings and to ensure that you are fully informed.

This evening gives access to Single Men, Single Lady's and active Couples. Unfortunately for the single men, this event was fully booked in no time!!! Just like on our Gigolo Night, female GIGOLO'S will now be present on these evenings. These have registered with Fun4Two and reserved. The GIGOLINAS mentioned by us are, if desired, available to anyone who will visit this evening. This of course with RESPECT! Even though the ladies want to be treated nicely, they naturally want to be treated with respect. This of course also applies to the other guests, everyone wants the same thing so treat each other with respect.

Book quickly, while you still can for the edition of March 31 via our website! This event will also be fully booked soon!

CLUB OPEN: 9:00 PM - 3:00 AM. HARDCORE NIGHT vs GIGOLINA'S STARTS 11PM
NEXT PARTIES! 2ND EDITION: FRIDAY 30 JUNE 2023 - 3RD EDITION: FRIDAY 29 SEPTEMBER 2023
CLOSING PARTY: FRIDAY 1 DECEMBER 2023

Stamp cards cannot be exchanged at Exclusive theme parties whose price differs from regular entrance fees, pool parties and public holidays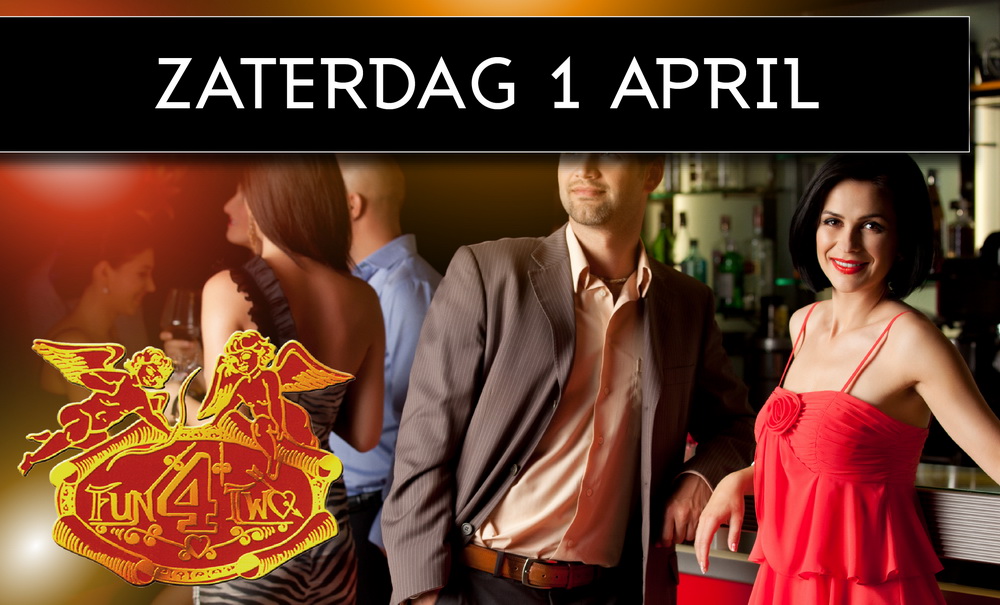 SATURDAY 1 APRIL '23 | 21:00 - 04:00
Shall we go? Many people sit on their couch watching TV on Saturday night, but Fun4Two guests have the night of their lives on Saturday evening.... Because Fun4Two....there is only one of them......From all parts of the Netherlands our guests make the trip to Moordrecht to experience a more than fantastic evening. Saturday is always the busiest and certainly suitable for couples who like dancing and fun. What can you expect? Well here he comes….
1) the most beautiful people in the universe
2) Age between 20 - 50 years
3) incredibly nice atmosphere
4) delicious food & drinks
5) the very best music
6) great dancing & dancing
7) SEX lots of SEX
8) no obligation whatsoever
9) relaxing in our wellness
10) the nicest and safest way to go out
And we could go on like this for a while, would you first like to compare with other clubs, fine?! Bye…. In the nicest and cosiest swingers club in the Netherlands.

Ask for your saving card!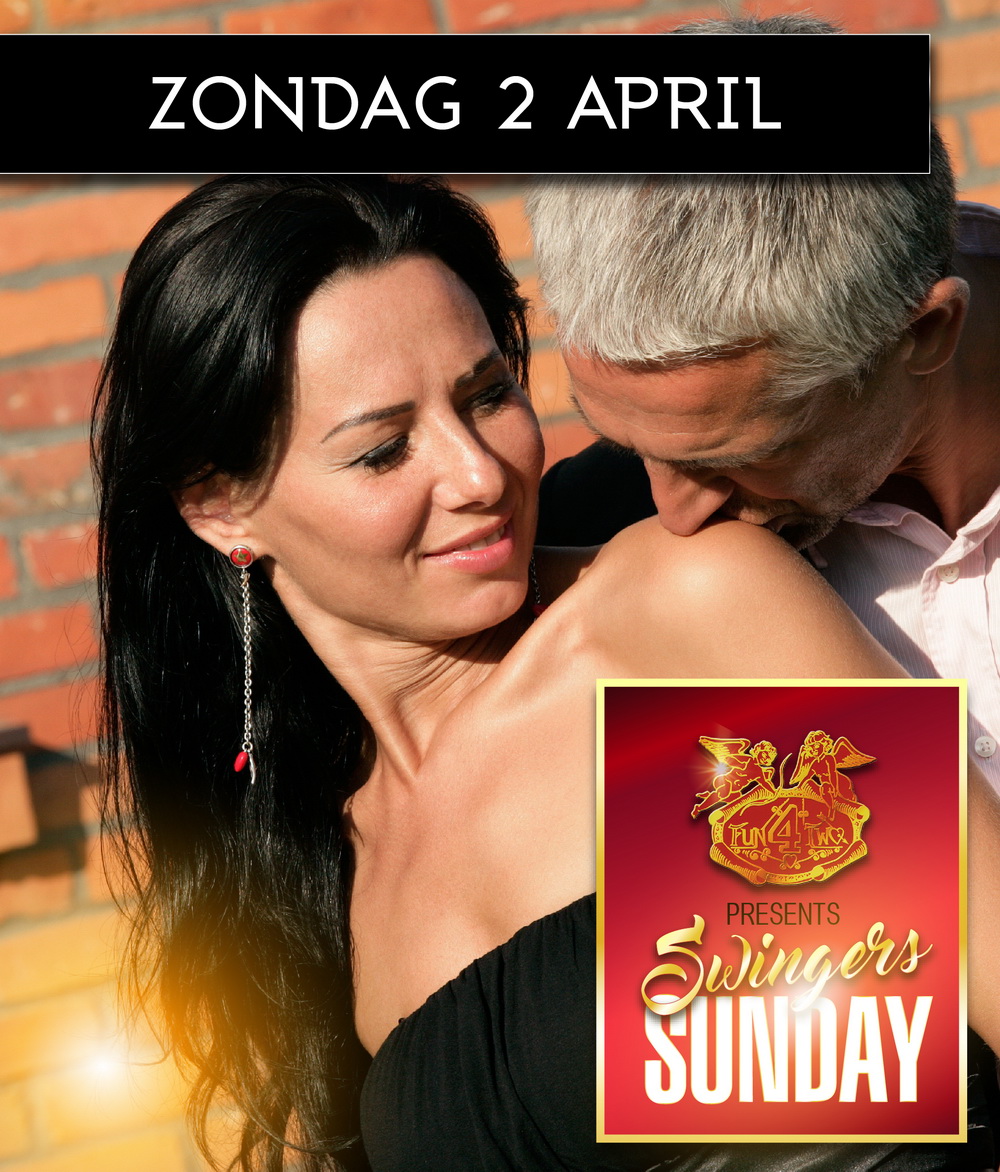 SUNDAY 2 APRIL '23 SWINGERS SUNDAY | 16:00 - 23:00
We know for sure! Nowhere is it more fun to go out on a Sunday in the Netherlands! Super night out for couples of all ages. For our new members an immediate discount of € 20,- FOR ONLY 95 EURO PER COUPLE, ALL-INCLUSIVE Yes, we'll say it again....FOR ONLY 95 EURO PER COUPLE, ALL-INCLUSIVE !! Our new guests must have heard about it!! Going out in Fun4two. Going out on Sunday in the ''coziest club in the Netherlands'' is not just a night out.

You can enjoy all the facilities the club offers for 7 hours, but especially with the nicest people around you. For new guests, if desired, we provide a tour so that you can first feel at ease.

01) Fixed entrance fee of €95 per couple All-inclusive
02) No registration fee of 20 euros for new members
03) A fun swingers evening for like-minded people
04) Dress code lingerie at 19:00
05) 100% sex guarantee in the club
06) Unlimited food in our Top restaurant
07) All the drinks on the house
08) Top music from our DJ
09) Enjoy our beautiful wellness such as Sauna - Turkish bath - Whirlpool Tantra Temple
10) On the last Sunday afternoon / evening of the month you can also enjoy our house singer Desiree.
11) Just everything, all night long (7 hours Funnen) 4:00 PM - 11:00 PM.
*Note! Not valid on public holidays, pool parties & garden parties!

Do you also want to go in for NOP? Ask for a strip card, that's TOP!