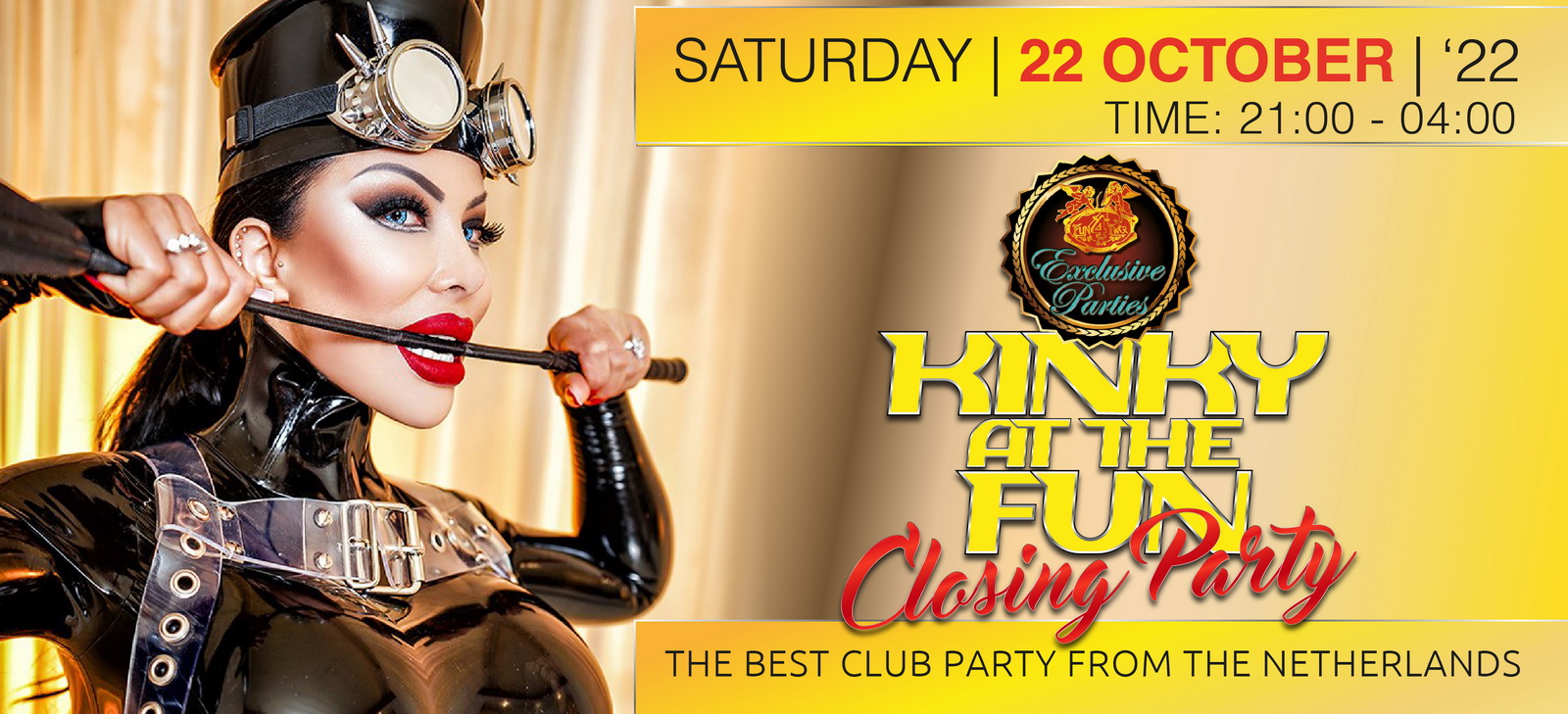 KINKY AT THE FUN - CLOSING PARTY - SATURDAY 22 OCTOBER '22
ONE OF FUN4TWO'S BEST PARTY! BOM and BOMVOL with the nicest people in the scene. Fantastic music! Top DJs! Perfect environment!
TICKET SALE STARTS JULY 01, 2022!
Fun4Two Weekend Program Wk 26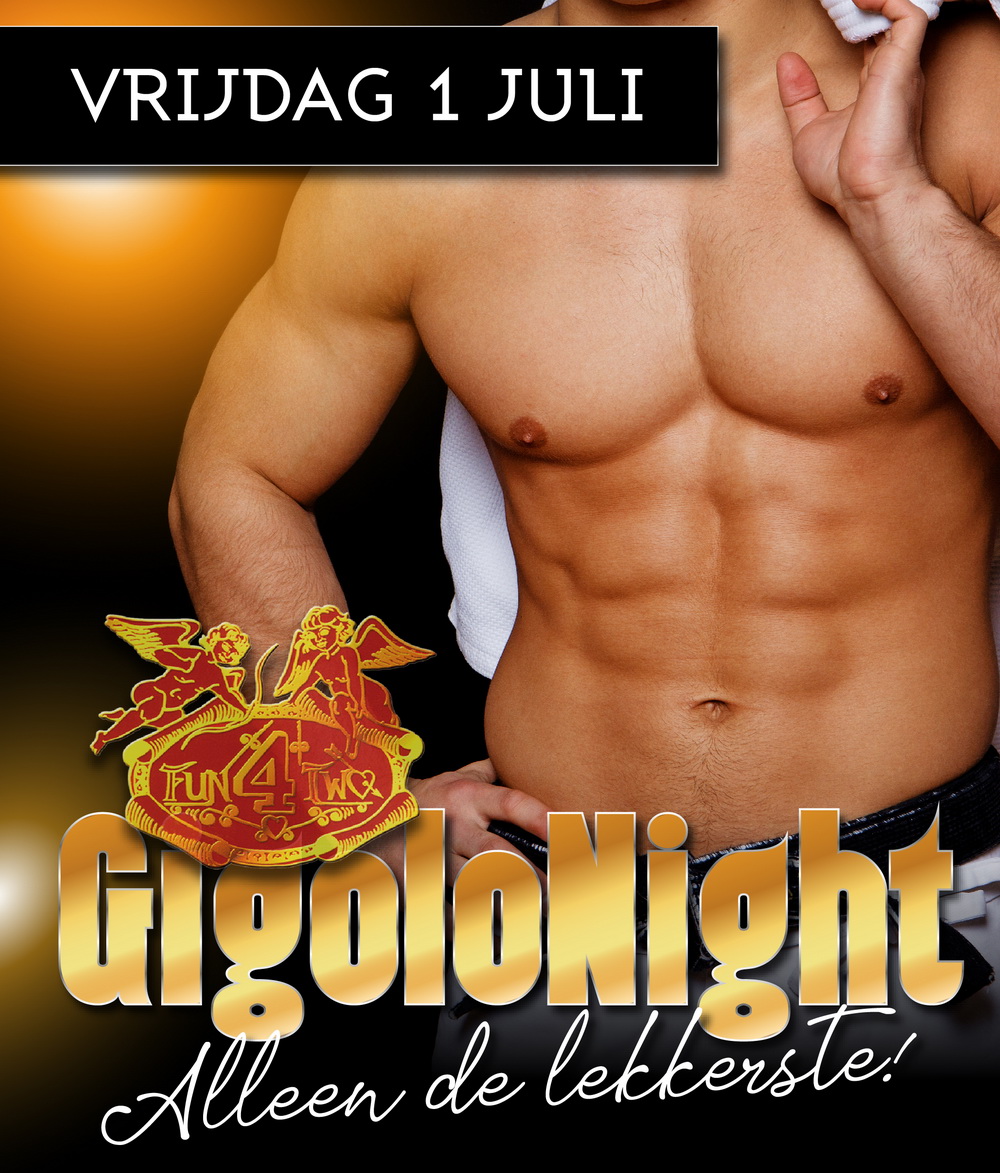 WEEKEND FROM 1, 2 & 3 JULY '22
With a GREEK menu in our restaurant!

FRIDAY 1 JULY '22
Every first Friday of the month it's... Fun's Gigolo-Night!!
For Couples & Single Ladies Only!
This is The Evening for the ladies… because let's be honest, which lady doesn't fantasize about it? Our last edition was Booming again!
Many single ladies with or without girlfriends found their way back to Moordrecht and had an unforgettable evening with one or more gigolos.
Our young twinks were ready for our guests again!!!
Do you also want to be spoiled by one or more of our Gigolo's this Friday? What's holding you back? After all, it's completely free!
This first Friday in July it's Fun4Two's well-known Gigolo Night and the gentlemen are ready to make the ladies present moan and groan with pleasure.
We have them in all shapes, colors and sizes! Of course recognizable by the black bows, but we also introduce them to you one by one at a quarter to 11 o'clock.
A wink to the gentlemen is often enough to get them to take action. And believe that they are interested.
They come to the Fun from far and wide to provide the ladies with an inimitable service.
Don't use our twinks? Of course you can! Then just enjoy with just the two of you or that other nice couple....
Incidentally, our gentlemen themselves seem to enjoy it quite a bit.
Oh yeah, for those who don't know yet?
With every visit to the nicest club in the Netherlands, you receive a stamp.... and yes then it goes fast!!!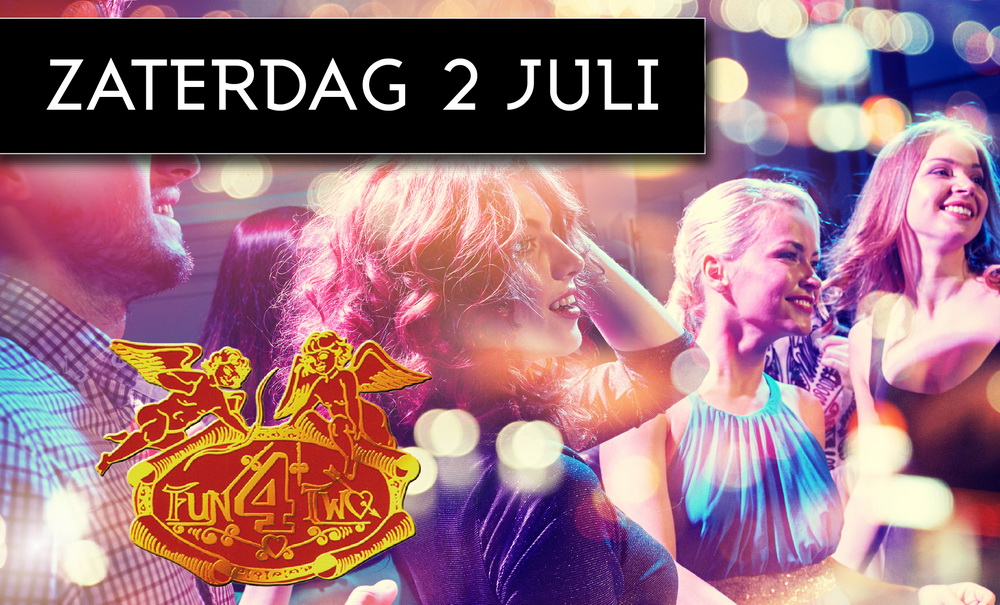 SATURDAY 2 JULY '22
Always? YES, INDEED, O.A. ALWAYS TOP PRESSURE IN THE NR. 1 SWINGERSCLUB OF THE NETHERLANDS!!!
Always the most beautiful people from home and abroad, between the ages of 25 and 50.
Always bomb full * Always the best music * Always a great atmosphere
Always delicious food & drinks * nice dancing & sjansen,
Always SEX lots of SEX, but no obligation to anything.
Always relax in our wellness, such as sauna, whirlpool, steam bath, Tantra, etc.
Always 100% the nicest and safest way to go out!
See you soon is the nicest and coziest swingers club in the Netherlands.
Oh yeah…. And don't forget to take it with you or ask...
STAMP, STAMP, STAMP ON!!!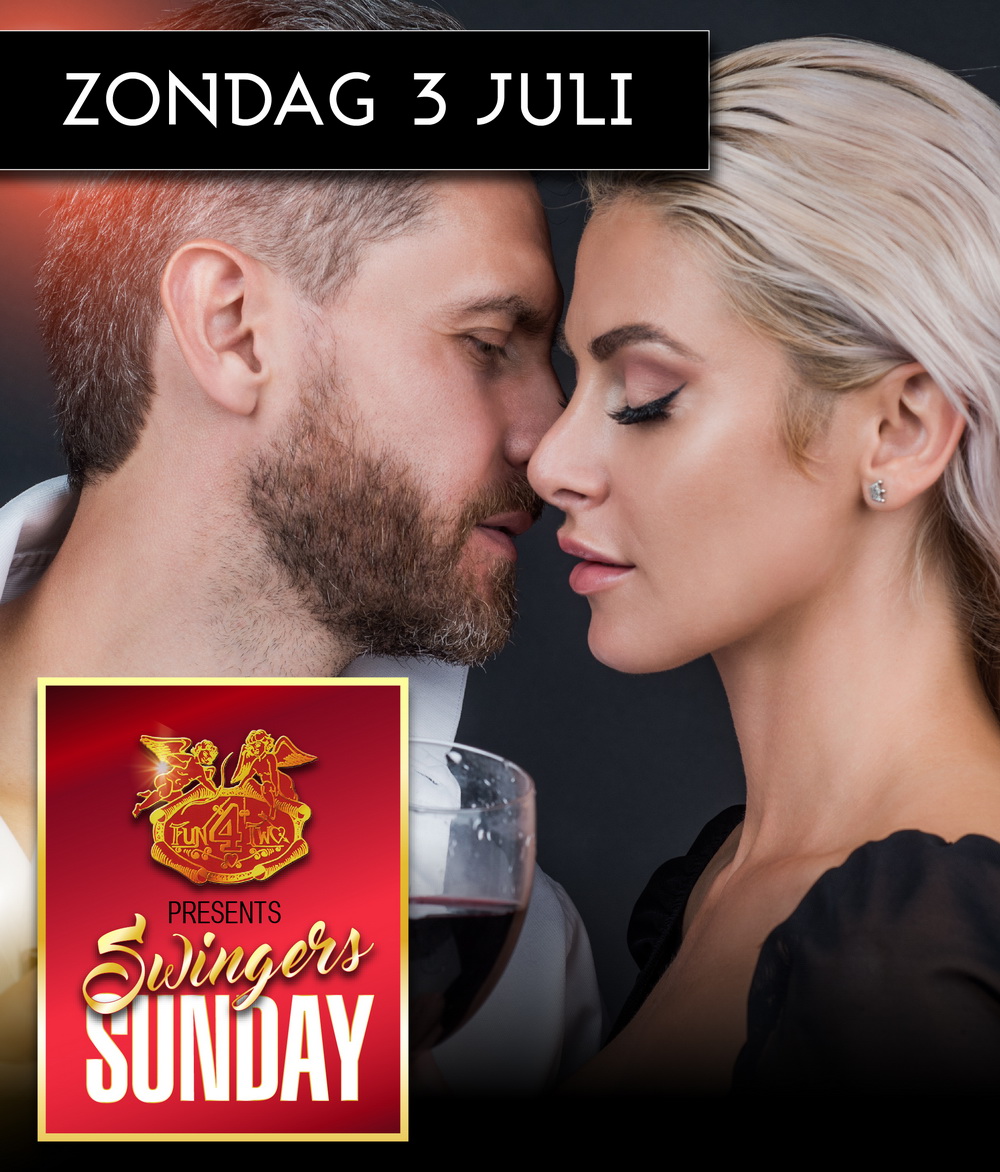 ZONDAG 3 JULY '22 - SWINGERS SUNDAY!!
Will it be a Swingers Sunday * Or a Fun4Two's Famous Pool Party? Yaaaa…Who hasn't heard about it?! The year 2018 was one to remember. With no fewer than thirteen pool parties, eight in a row, that had of course never happened before. The rest is history. No mattress, no bed, yes even a lounger was available at the time, actually there was not even a piece of grass to be found anymore. BOM and BOMVOL it was in the FUN of course with the nicest and most beautiful people from the Netherlands and other parts of the world. What a party that was!!! Everything was of course great, the beautiful weather, top music, the very best DJs, the nicest and most beautiful people and much more. According to many, CAP'AGDE has nothing to do with it!!

Have you never experienced FUN'S POOL PARTIES? Then you really missed something. We can report that to you. In the Netherlands we are of course dependent on the weather, but if it is a radiant day with lots of sun and warm temperatures, you will experience unprecedented scenes in the NR. 1 Swingers club of the Netherlands. Otherwise it will just be a wonderful Swingers Sunday! Super night out for couples aged 30 - 75 With of course another guest appearance!!! For our new members an immediate discount of € 20,- FOR ONLY 95 EUR PER COUPLE, ALL-INCLUSIVE. Going out on a Sunday in the "coziest club in the Netherlands" is not just a night out.
For only € 95 per couple ALL-INCLUSIVE you can enjoy all the facilities that the club offers for 7 hours, but above all with the nicest people around you. For new guests we provide - if desired - a tour so that you can first feel at ease.
01) Fixed entrance fee of €95 per couple All-inclusive
02) No registration fee of 20 euros for new members
03) A fun swingers evening for like-minded people
04) Dress code lingerie at 19:00
05) 100% sex guarantee in the club
06) Unlimited food in our Top restaurant
07) All the drinks on the house
08) Top music from our DJ
09) Enjoy our beautiful wellness such as Sauna - Turkish bath - Whirlpool Tantra Temple
10) On the last Sunday afternoon / evening of the month you can also enjoy our house singer Desiree.
11) Just everything, all night long (7 hours Funnen) 4:00 PM - 11:00 PM.
*NB! Not valid on public holidays, pool parties & garden parties!

Saving stamps is saving coins...
Those who don't have it yet will regret it.....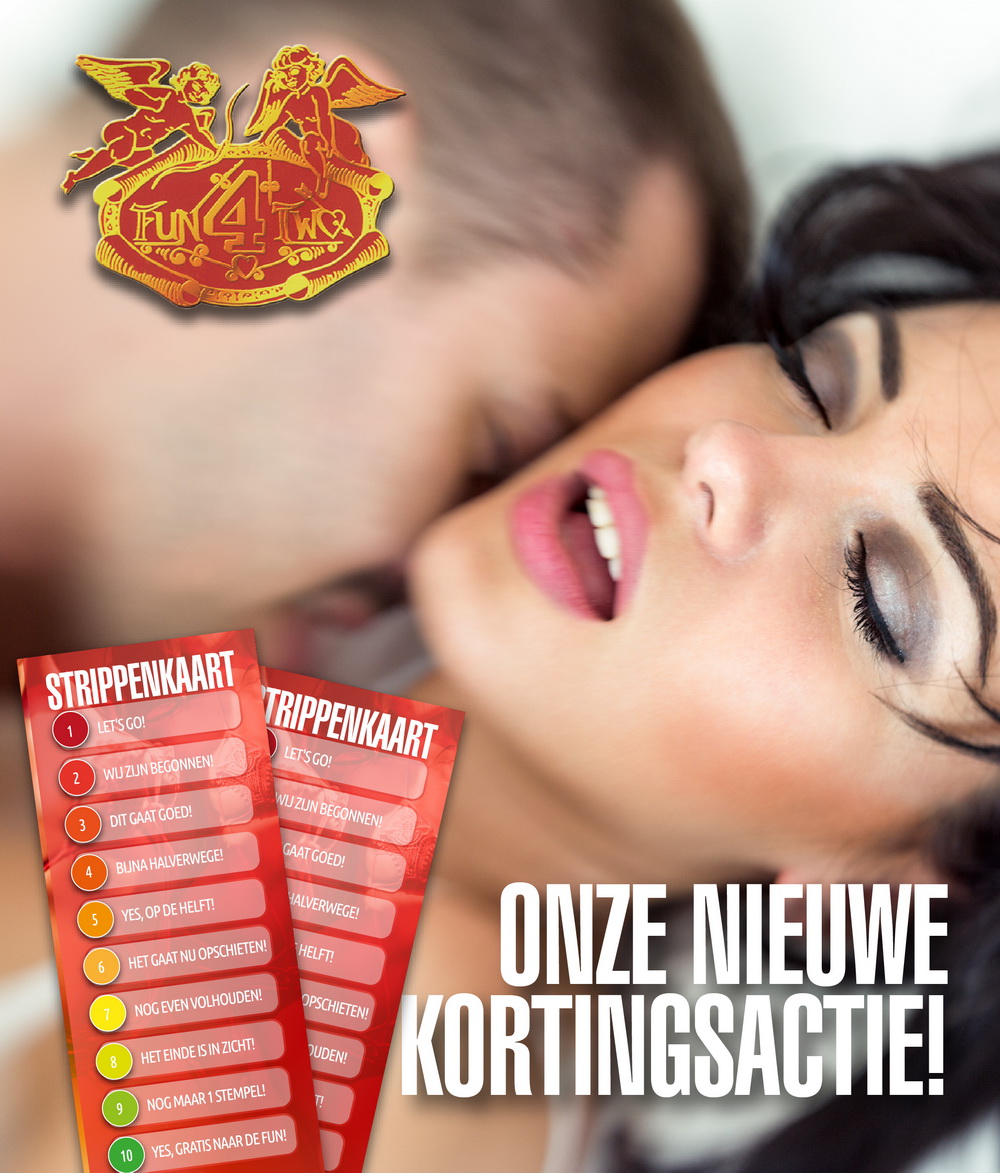 Fun's Lateste News!
Our new discount promotion will start from Friday 1 July!
Despite our small price increase, we will also come up with a fantastic new promotion.
All our guests who are member of Fun4Two can now save for a free entrance!!!
Stamp and Save for a Free Entrance!
Worth € 110,- * € 145,- * 95,-*
You will receive 1 stamp for every visit on Friday, Saturday and Sunday.
•If you have saved 5 stamps, you can go to Fun4two for free on your next visit on any Sunday.

If you have saved 10 stamps, you can go to Fun4two for free on a next visit on any Friday.

If you have saved 15 stamps, you can go to Fun4two for free on any Saturday next visit.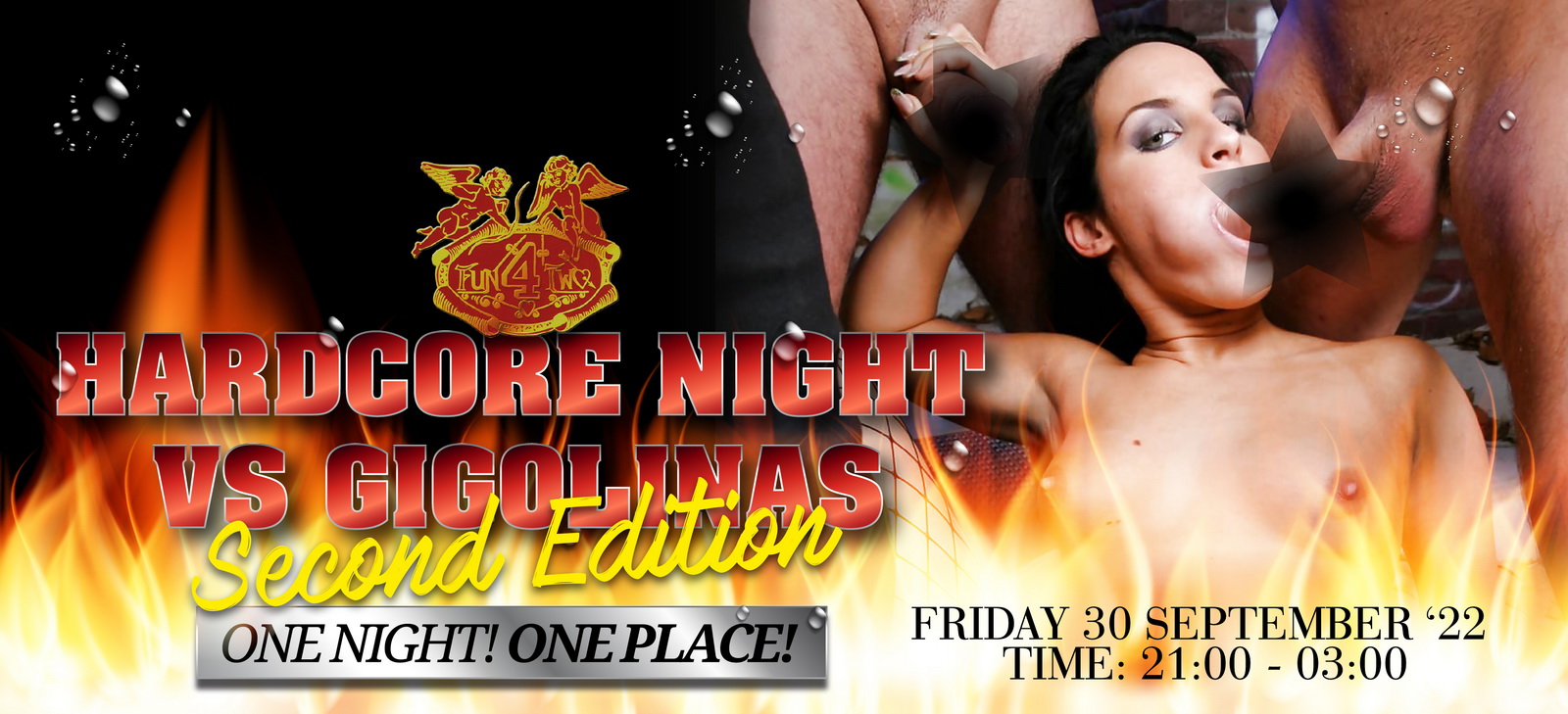 HARDCORE NIGHT vs GIGOLINAS - EXCLUSIVE SPECIAL EDITION 2022
Friday July 29 - 21:00 to 03.00 | SO, ARE YOU READY FOR REAL HOT ACTION?!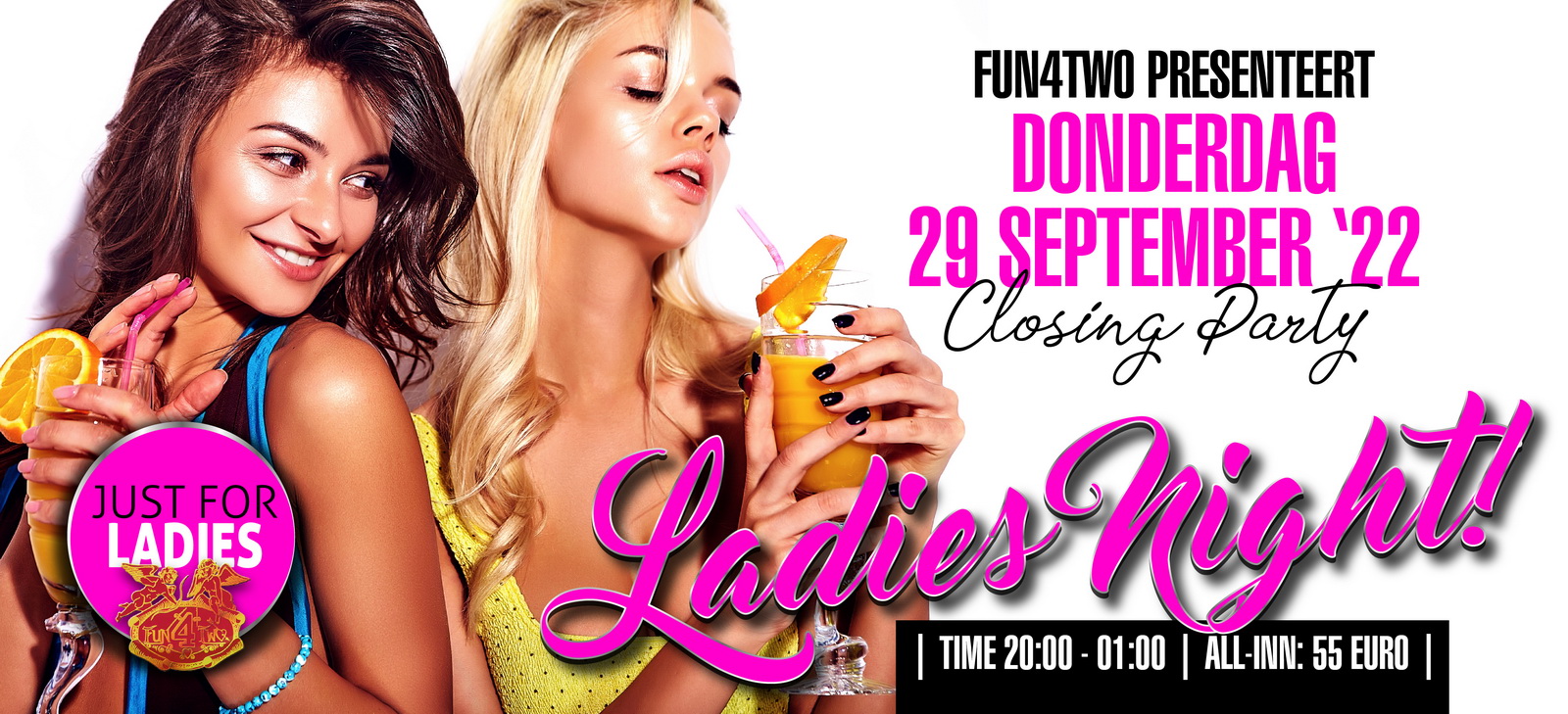 29 SEPTEMBER '22 - FUN4TWO'S LADIES NIGHT! Dress To Impress... and have Fun! - NO RESERVATIONS NEEDED!!
DATE: THURSDAY, SEPTEMBER 29 TIME: 20:00 - 01:00 PRICE: ALL - INN € 55,-
Fun4Two Presents Eyes Wide Shut!
Fun4Two Presents Eyes Wide Shut | SATURDAY 19 NOVEMBER '22
Fun4Two's most famous, most wanted and most discussed dance party! Ticket Sales start 1 september 2022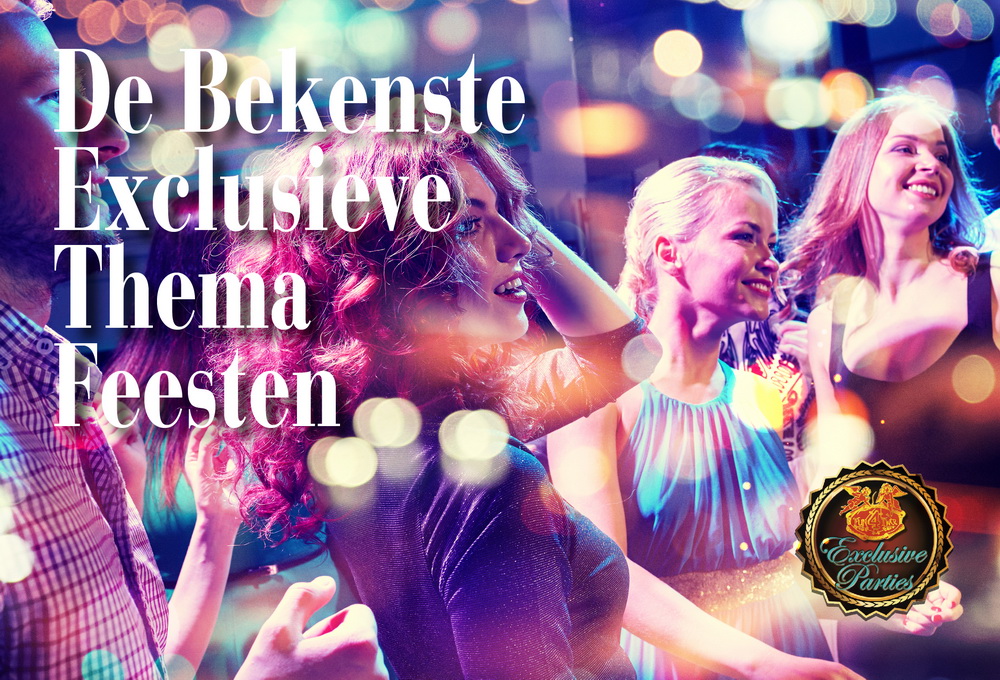 Fun4Two's Calendar Exclusive Themed parties...
DEAR FUNNERS
Themed parties in the Fun, they are incredibly popular! Who does not know them, most people have undoubtedly heard about them from friends, acquaintances and even family.
Fun4two's theme parties are very successful and many people still talk about it. Partly due to the great success, we receive questions every day when we will organize our exclusive theme parties again.
One thing is certain!!!
Fun4two will return this year with the most famous fantastic theme parties with the very best DJs.
The most famous Fun4Two Exclusive Theme parties 2022

| | |
| --- | --- |
| One Night in Heaven | 25 MAY 2022 |
| Kinky@the Fun | 22 OCTOBER 2022 (Closingparty) |
| Eyes Wide Shut | 19 NOVEMBER 2022 |
| One Night Only | 1x per year |
| New Years Eve | 31 DECEMBER 2022 |
| Hardcore Night 2022 | |
| Hardcore Night Editie 1 | FRIDAY 29 JULI 2022 |
| Hardcore Night Editie 2 | FRIDAY 30 SEPTEMBER 2022 |
| | |
| --- | --- |
| The most famous Fun4Two Exclusive Theme parties 2023 | |
| Welcome to the Jungle | 1x a year 2023 |
| Cleopatra | 18 AUGUSTUS 2023 |