Fun4Two Weekend Program of this Week!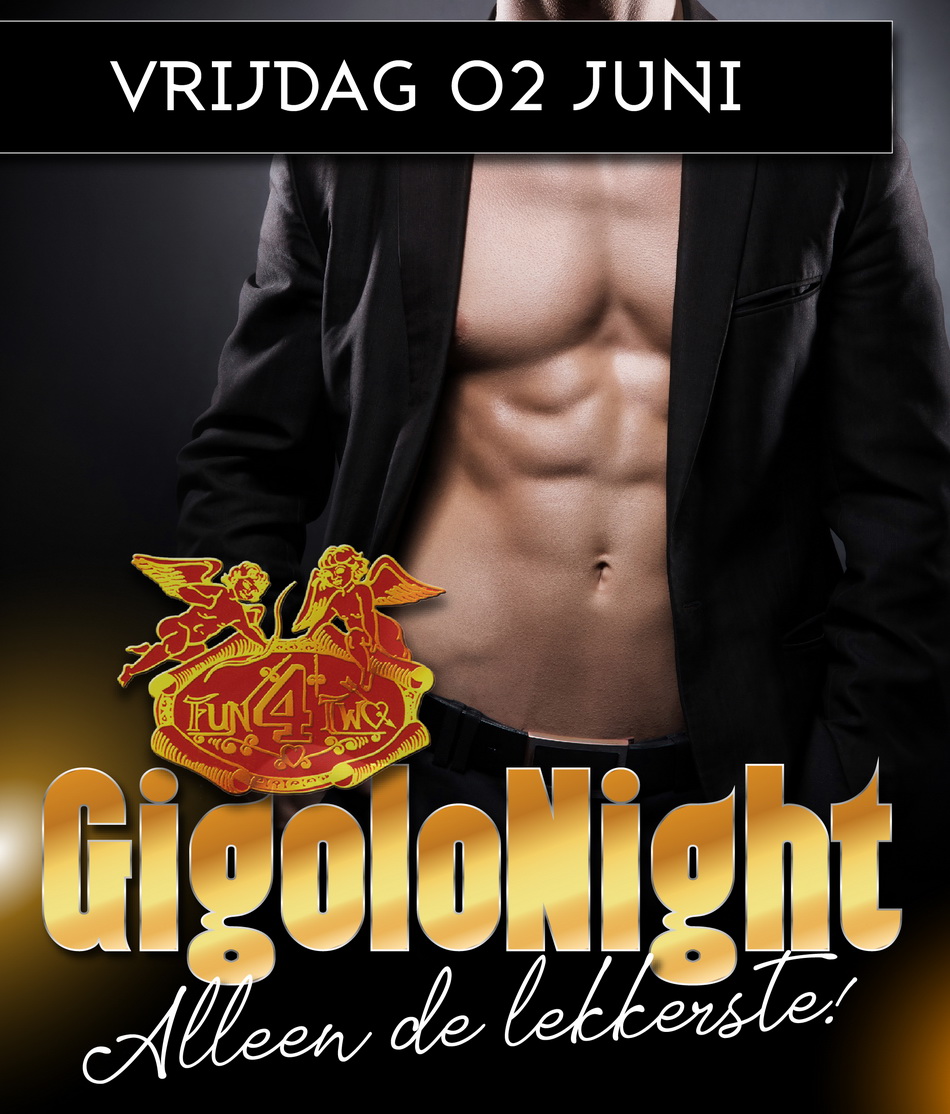 THE WEEKEND OF 2, 3 & 4 JUNE '23
A Mexican menu in our restaurant!

FRIDAY 2 JUNE '23 | 21:00 - 03:00
Every first Friday of the month it's... Gigolo- Night!
One of the Top themes in Fun4Two. This is the night for Single ladies, girlfriends and couples
Our boys…. they are already kicking and prancing.
Do you want to experience an old-fashioned evening again? Just want to be spoiled by one or more Gigolos?
No problem, you can!
Then come to the nicest Swingers club in the Netherlands this first Friday of June, because it's Fun4Two's well-known Gigolo Night.
The gentlemen are willingly ready to make the ladies present with us moan and groan with pleasure.
They come to the Fun from far and wide to provide the ladies with a gigantic "service".
So ladies, get them sweating and work those guys.

Do you already have it? Ask for a strip card and you can go to the Fun for free! How? Just stamp….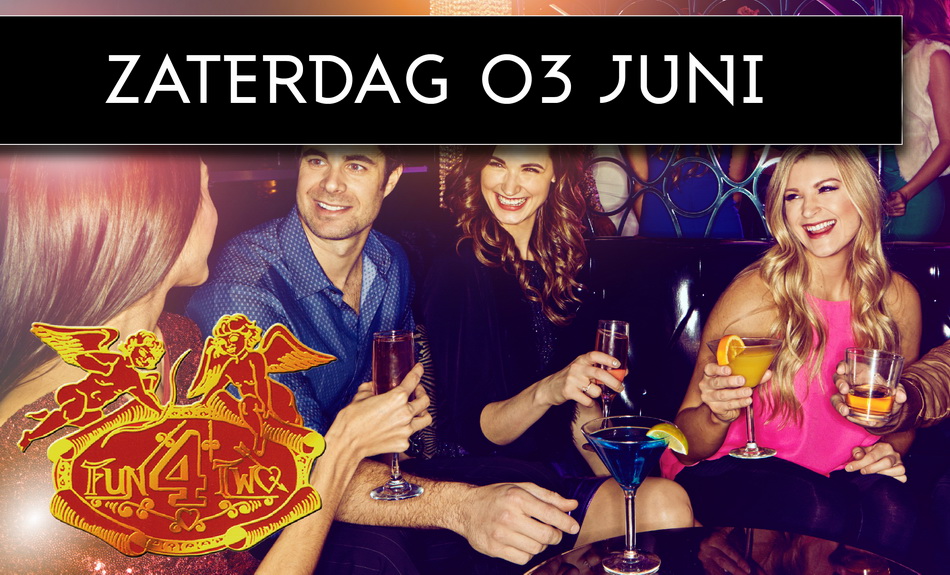 SATURDAY 3 JUNE '23 | 21:00 - 04:00
Fun4Two... there's only one of them... We often get the question: how is a Saturday night in the Fun and is Saturday night a suitable night for us? Perhaps the most frequently asked question, and of course answered on our website. Saturday is always the busiest and certainly suitable for couples who like dancing and fun. What can you expect? Well here he comes.....
01) The most beautiful people in the universe
02) Age between 25 -50 years
03) Unprecedented fun atmosphere
04) Delicious food & drinks
05) The very best music
06) Nice dancing & dancing
07) SEX lots of SEX
08) No obligation to anything
09) Relaxing in our wellness area
10) The nicest and safest way to go out And we could go on like this for a while, would you first like to compare with other clubs, great! Far from you is the nicest and cosiest swingers club in the Netherlands.
Going out with us is Top…. save up and you can just go for Nop!!!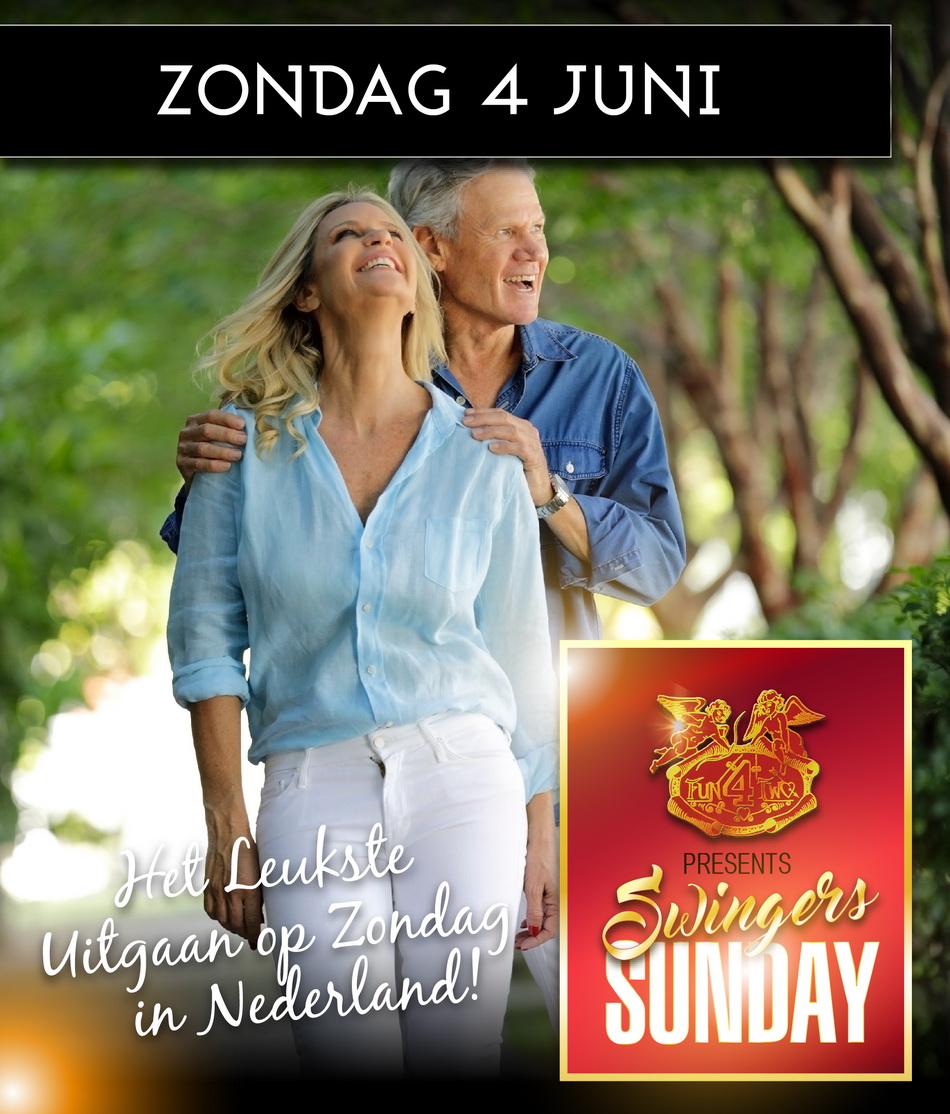 SUNDAY 4 JUNE '23 SWINGERS SUNDAY | 16:00 - 23:00
Fantastic night out for just the two of you for only € 95.-!
Well tell us where in the Netherlands you can go out so wonderfully for the price mentioned above? We know.... NOWHERE! Fun4Two provides its guests with a fantastic Sunday afternoon/evening with all the trimmings!
Meeting nice people, delicious food freshly prepared by our chef, enjoying our wellness, lots of sex if you're open to it, and much more.

It's just a fact that you won't have such a good time anywhere on a Sunday in the Netherlands. And then also for a bargain price. Will they come again:
01) Fixed entrance price of € 95 per couple All-inclusive
02) No registration fee of 20 euros for new members
03) A fun swingers evening for like-minded people
04) Dress code lingerie at 19:00
05) 100% sex guarantee in the club
06) Unlimited food in our Top restaurant
07) All drinks from the house
08) Top music from our DJ
09) Enjoy our beautiful wellness such as Sauna - Turkish steam bath - Whirlpool Tantra temple
10) On the last Sunday afternoon / evening of the month you can also enjoy our house singer Desiree.
11) Just everything, all night long (7 hours Funnen) 4:00 pm - 11:00 pm.

*NB! Savingcards are not valid on public holidays, pool parties & garden parties
Most members save up for a free entrance of their choice… It's free…. So ask for a strip card?